On Saturday afternoon, Jan. 15, the Pike County YMCA swimming pool was full of Piranhas.
The Pike County YMCA's own Piranhas swim team took on the Pickaway County YMCA Piranhas in a pool surrounded by spectators. Swimmers of various ages logged lengths and laps, using the four different strokes of competitive swimming, including the freestyle, breaststroke, backstroke and butterfly, while competing in individual races and relays.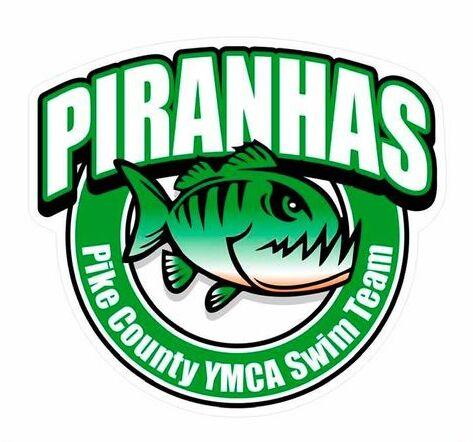 The Pike County YMCA Piranhas roster includes the following swimmers: Lynzie Howell, Hudson Harris, Gabe Nichols, Claire Morrison, Elle Shepherd, Brooklyn Patrick, Claire Shaffer, Audrey Lansing, Mia Fyffe, Adrian Roberts, Kia Ward, Maelynn Compton, Rowan Keaton, Lauryn Howell, Trey Daniel, and Kasen Keaton. Coaches include Eric Nichols, Kim Keaton and Carrie Nichols.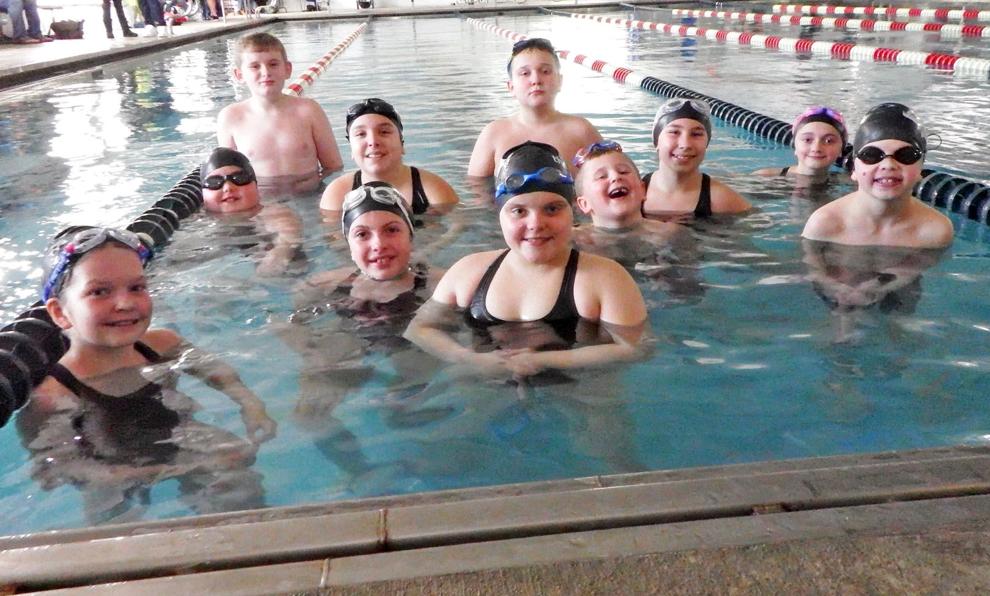 "So far, the first season has been very successful. As a first year program, we are already competing and in some cases defeating more established YMCA teams," said Piranhas Coach Eric Nichols.
"As our swimmers range in ages from 7 to 13, the coach doesn't want to specifically call out any particular swimmers for their accomplishments. But I will tell you that we will have some swimmers qualify for and do very well at the CHAMPS meet in Canton, Ohio, and perhaps even well enough to attend the next level at the All Star Great Lakes Zone Championship Meet in mid-March."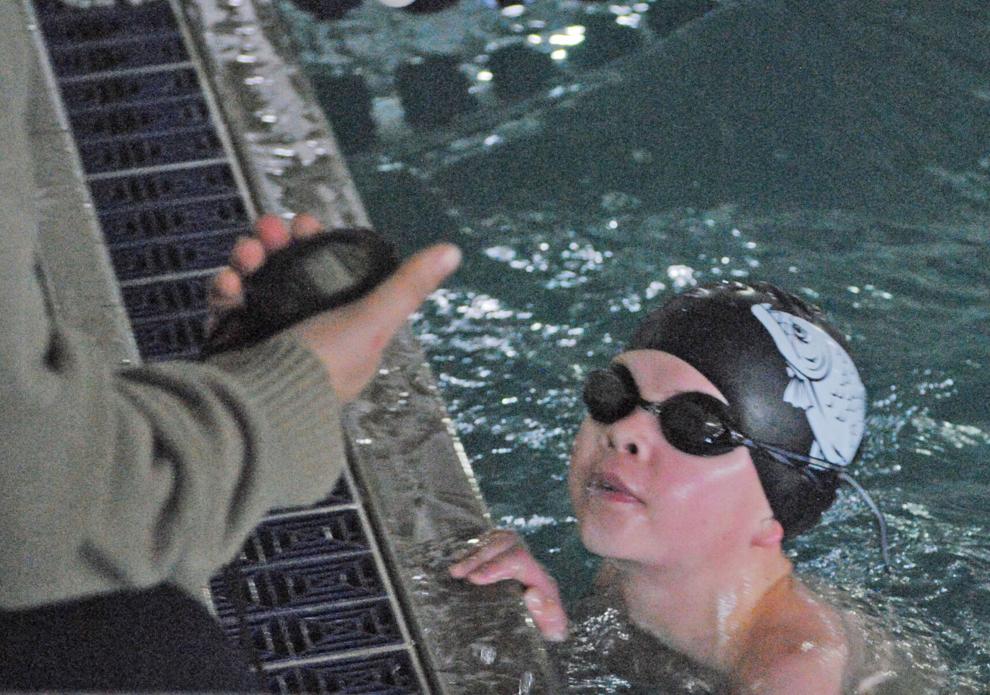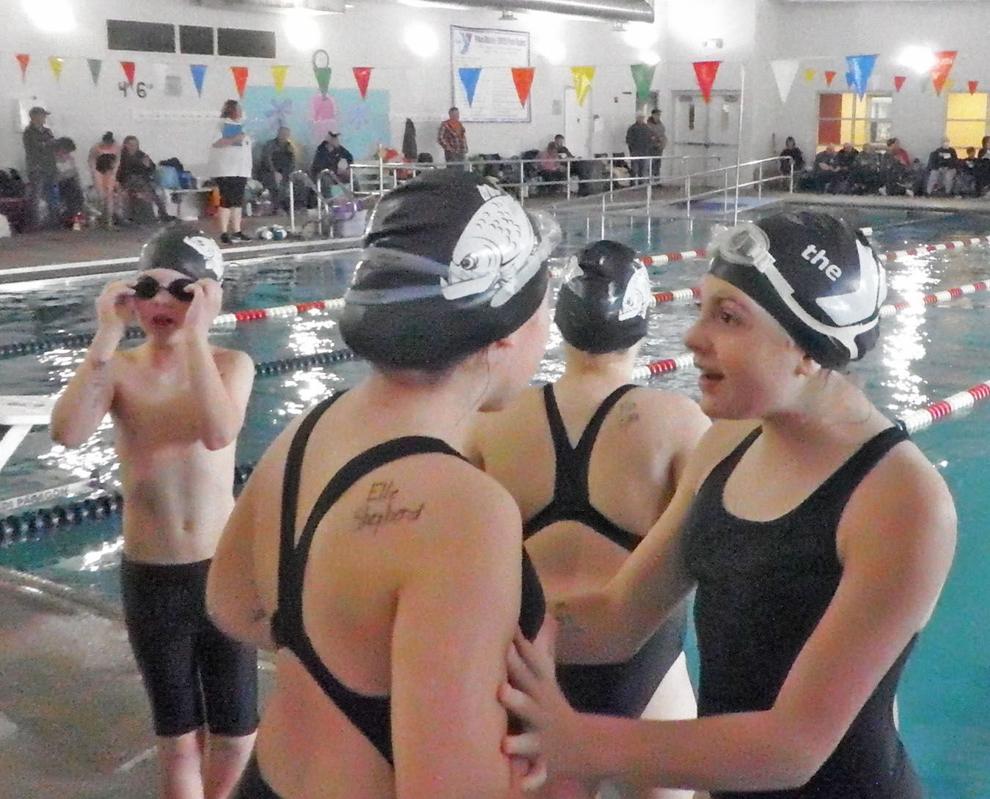 In Saturday's home meet at the Pike County YMCA, the longest individual race was 100 yards, or four lengths of the pool. In most races, the age groupings were divided around 8 or 9 years old, depending on stroke and distance. The longest race was the 200-yard freestyle relay, which featured a four-person team with each member swimming four lengths. There was also a 100-yard individual medley race for swimmers 12 and under, which required the competitors to use all four strokes, starting with the butterfly for the first length, backstroke for the second length, breastroke for the third length, and freestyle for the fourth and final length.
The Pike County YMCA Piranhas scored points in 21 of the 42 events, putting up multiple points in some events such as the 100 Individual Medley, 50 Freestyle, and 50 Backstroke.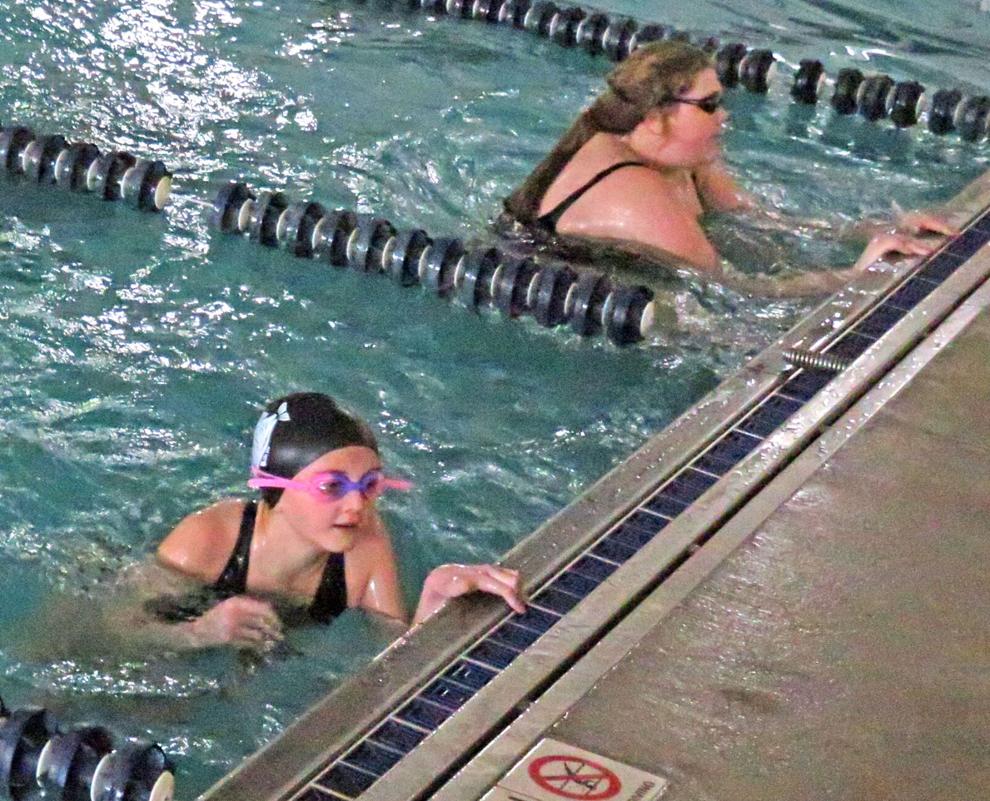 "The Piranhas fell a little short today with the victory. As a new and young team, we only have one swimmer able to compete in the 13 and older events," said Nichols.
"As we build and grow our program, we will be able to 'close this scoring gap' next season. Nonetheless, what a truly remarkable performance by our young men and women today! A special 'shout out' to our mixed 9-10 year old and our all-girl 11-12 year old 200 Freestyle Relay Teams for scoring all five points in their events."
Parents and spectators provided timing assistance during the Pike County YMCA meet, as well as support and some well-deserved snacks after the meet was over.
Nichols offered a special thanks to the program's parents for their "unyielding support in helping to build and grow our swim program at the Waverly (Pike County) YMCA", as well as a special thanks to Coach Kim Keaton, Administrative Official Carrie Nichols, YMCA CEO Kim Conley and YMCA Aquatics Director Joey Kuntz."
Community support, as well as YMCA support, have made the season successful for the Pike County Piranhas.
"We would like to share our sincere appreciation to the SEO-WV (Southeast Ohio-West Virgina) YMCA Swim Community for their continued assistance in helping to ensure that our program will be successful. A special thanks goes out to Sue Blum of the Ross County YMCA Marlins Swim Team, her fellow coaches and the entire Ross County YMCA swim family. We couldn't have administered this season without their unyielding support," said Nichols.
"Cost this season to participate was $20 a month, plus YMCA membership fees. We are one of the most economical swim teams in all of South-Central Ohio. We owe a huge debt of gratitude to Long's Retreat Family Resort, Latham, and Tip Long for his generous donation of $3,020. His generous support provided all of our swimmers with swimsuits, a travel suit and a custom 'Piranhas' swim cap at no cost to our young athletes."
The Pike County Piranhas have followed a schedule that involves competing at area YMCAs such as Ross County, Washington Court House, Lancaster and Pickaway County. They are tentatively scheduled to swim in a meet at the Lancaster YMCA on Saturday, Jan. 22 and then at Washington Court House on Jan. 29.
On Feb. 13, the team is scheduled to travel to the Parkersburg (West Virginia) YMCA "Super Pool Sunday" Invitational, which happens to be the same day the National Football League (NFL) has scheduled this year's Super Bowl.
On Feb. 19, the Pike County Piranhas will head to Circleville to face the Pickaway County Piranhas once again. Then on Feb. 27 at the Parkersburg, West Virginia YMCA, any qualifying team members can participate in an "Under 8 FUTURES Meet". The schedule concludes for the Pike County YMCA Piranhas on March 5 and 6 in Canton at the CHAMPS meet.
"All our swimmers are from Pike and Scioto counties. Beyond hearing our thunderous 'Piranhas' vocalized at our team break, the coaches' creed for our young ones to swim with 'Big Heart, Strong Body, Bright Mind....' We look forward to next season and growing our program even further," said Nichols.
"It is our hope that in the near future our YMCA swim team will become a feeder program for the local high school teams in Scioto County and perhaps even encourage some Pike County schools to start Southern Ohio Conference (SOC) and Scioto Valley Conference (SVC) affiliated programs of their own. I can tell you from a SOC high school coach's perspective (Nichols coaches at Portsmouth West), we have some truly remarkable swimmers with great potential on our YMCA team. We truly are blessed to have such fine young men and women here in both Pike and Scioto counties."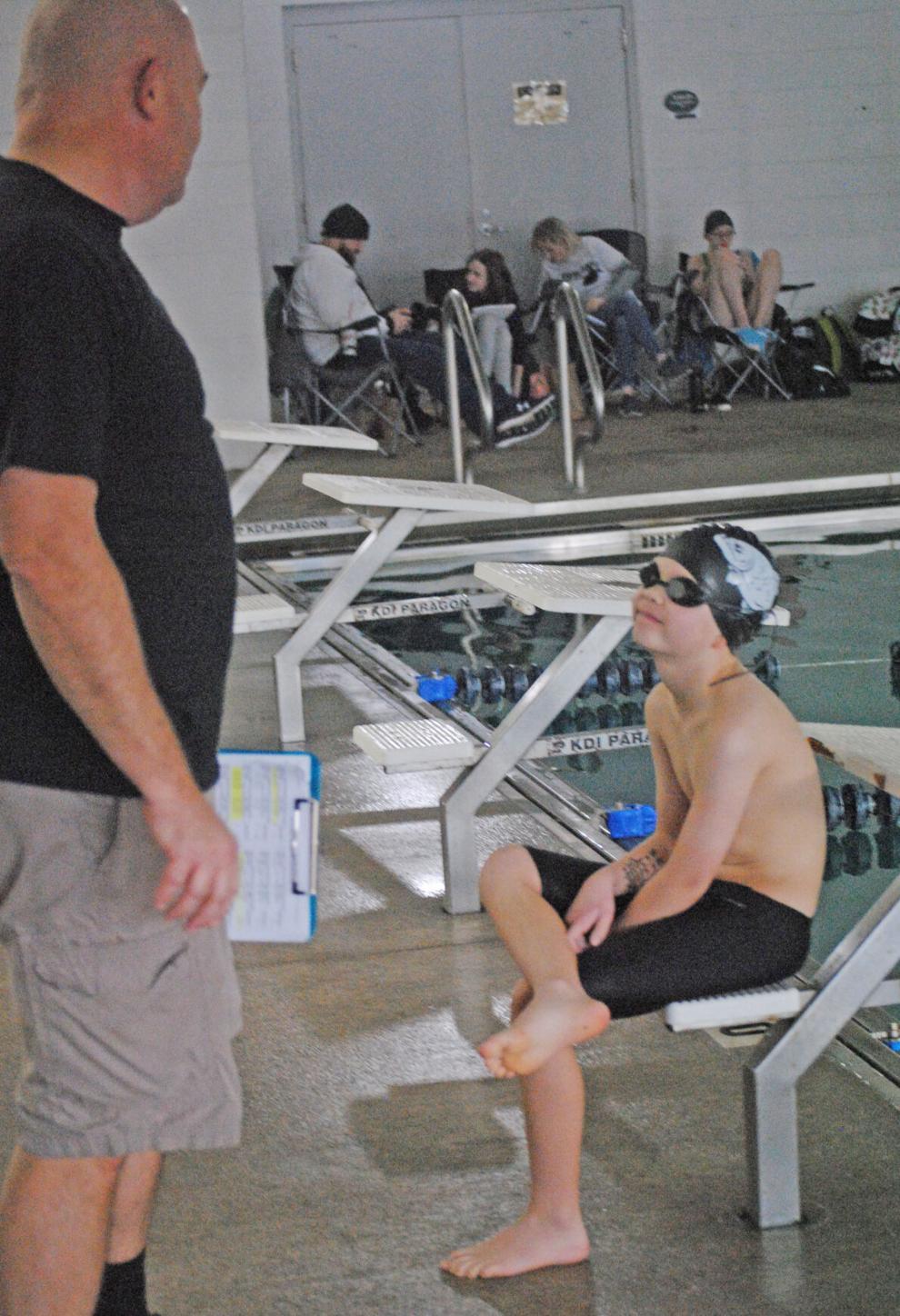 A photo gallery from this swim meet, along with a couple of photos from an intra-squad practice meet, is available for viewing under the multimedia section of the Pike County News Watchman website.