Here is a look at things going on as seen in the Pike County Republican 13 July 1876. 
Note: Several Wishons are buried in the German Chapel Cemetery, sometimes called Lew Cemetery on Whiskey Run. There is no Leonard Wishon grave, at least marked there, but then many graves are no longer marked.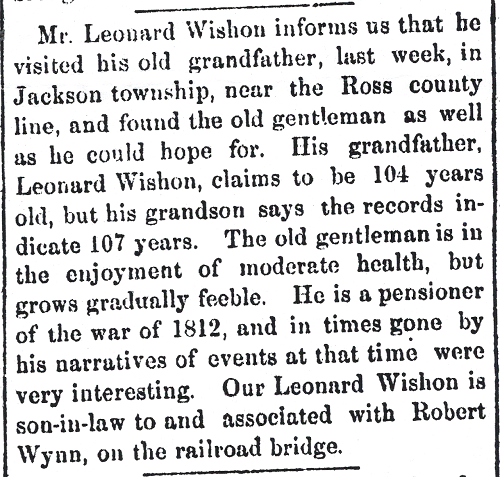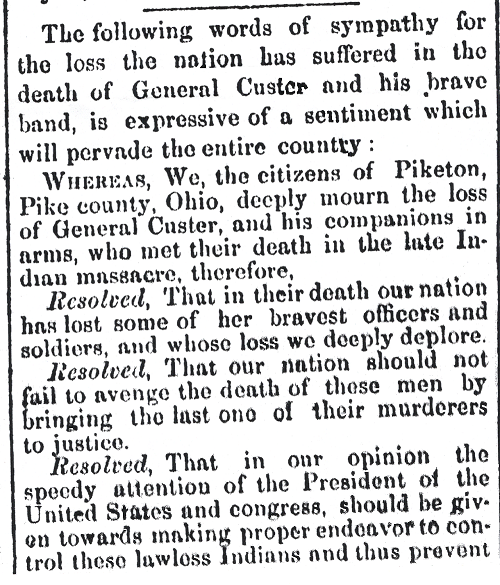 General George Armstrong Custer, died on June 25, 1876, along with all of his soldiers, while leading an attack against Indians camped near Montana's Little Bighorn River during the Battle of the Little Bighorn. It is known that General Custer's body, though stripped of clothing, was neither scalped nor mutilated. He had been struck twice by bullets, either one of which could have been fatal.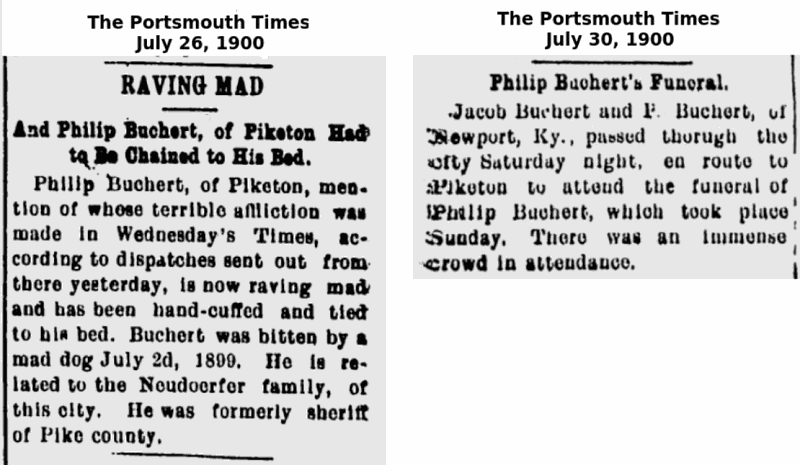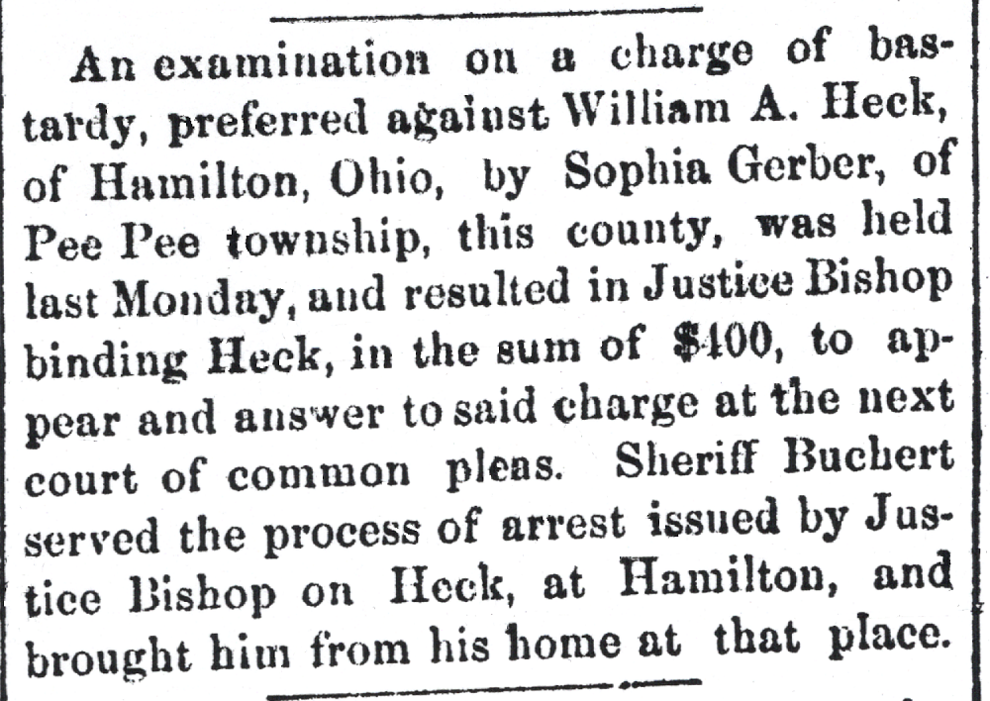 Unfortunately, I don't have the complete sympathy quote by the citizens of Piketon from the paper that I copied several years ago. Note the County seat had been moved from Piketon to Waverly in 1861.