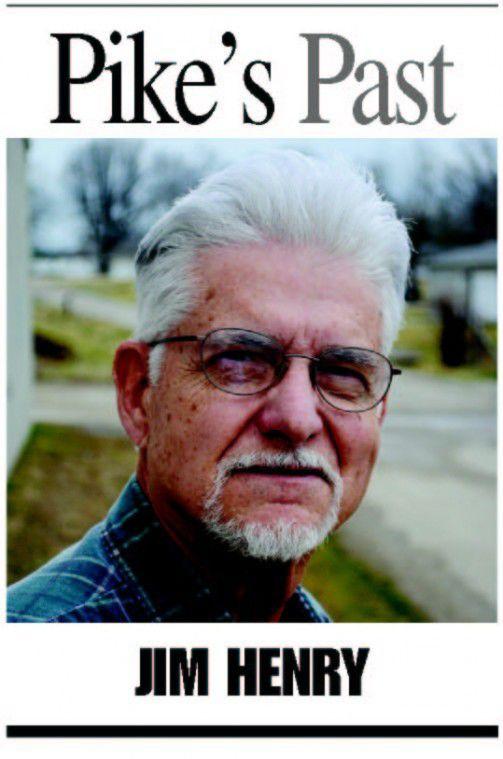 This is another installment of the 1965 tour of homes. No. 3: 101 E. North Street and corner of N. Market Street. This was the house of James Emmitt before he built the mansion on E. Walnut Street, still standing. 
Mrs. Mace Dayton and Mrs. Harold "Cumie" McCormick - two widow sisters lived here in 1965. They were the great granddaughters of James Emmitt, both now deceased. Cumie wrote a column in the Waverly newspaper for years which I used for several of my columns. Also, Cumie compiled a short history of Pike County for the commissioners in 1958, I think. 
Here is the information about the house: built before 1832 this lovely brick home has been restored and kept up well for years.
Among the many items of special interest will be the walnut cupboard dating from 1854 or earlier. Portraits painted in Europe of James Emmitt and wife can be viewed in the spacious central hall. Note: I don't know where these items are now. Note: James Emmitt and family took a trip to Eurpoe in the 1860s. 
More notes, the house will be entered on the North Street door. Note the statue of "Ruth at the bath" just to the left as you enter and the statue of Hercules" just a short distance away. 
On sale will be home-prepared delicacies contributed by Beta Tau members of Delta Kappa Gamma. 
Hostesses: Mrs. A.F. Clark, Mr. Richard Ice, Mrs. Harold McCormick and Mrs. Walter Scott. 
Note: I remember Mrs. Scott as the Home Economics teacher at Waverly High School. Her father was my first dentist and owner of the first automobile in Waverly. Another hostess was Mrs. Irvine King. I think most of these ladies were teachers. 
This North Street house still looks well kept. It is only a short way from James Emmitt's former Market Street store, which may be torn down soon. Greenbaum was the last owner of James Emmitt's big store which closed in 1948 I think. And the building has been known as Greenbaums for years.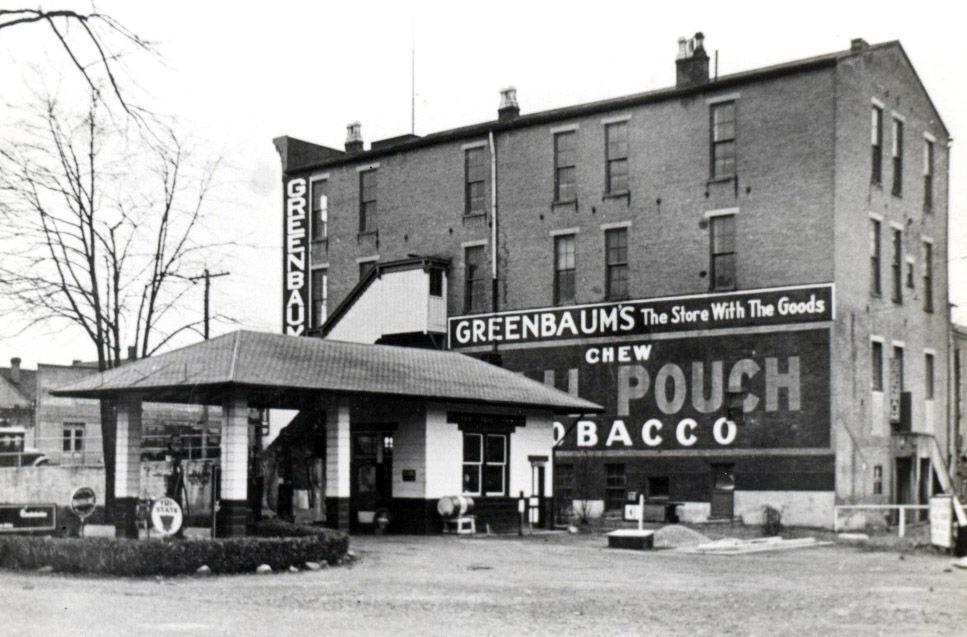 There was an article and photo of the store in the Pike County News Watchman not that long ago. There is not much hope to save the building. 
The photo shows the first gas station next to Greenbaum's store about 1921.