William Stubbs brought me some photo copies of the Republican Herald newspaper of Feb. 1940.
This week I'll re-run an article I ran on Feb. 24, 1977. This time I'll update many facts in the original story.
This week I'll feature an old photo of a brick school house with the teacher and students. This was given to our editor by a man named Joe. I do not have his last name. I tried to call the phone number I have for him, but his voice mail box is full. If he reads this, please call me again at …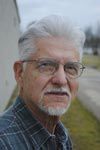 By Jim Henry
Pike's Past is a column that runs in the News Watchman every Wednesday. He has been writing for the publication since September of 1976 and is renowned for his knowledge of Pike County history. Henry frequently speaks at gatherings throughout the region to speak about history and present slide shows from his extensive collection of historical photographs.