The Ohio Department of Health is warning consumers about the presence of hand sanitizers that contain unlisted methanol as an ingredient. Methanol is a toxic alcohol that can cause poisoning when absorbed through the skin and blindness or death when swallowed.
Darkness will no longer bring an end to a softball game played at Beaver's First National Bank Park.
A historic map of Pike County is now back in its place on the wall of the Pike County Courthouse after being gone for a time for restoration.
It's a staple in school cafeterias across the nation and can seemingly be bought at every store serving any sort of dairy products.
Adapting to changes in the midst of a pandemic has been the name of the game, and the Pike County library system is no exception.
At normal water levels, the Scioto River provides scenic views and recreation opportunities as it meanders its way through Pike County.
Adam Augustine, Assistant Commissioner of Communications for the Big Ten Conference, shared the following letter on Thursday afternoon, regard…
MIDDLETOWN, Ohio - The River States Conference has announced its Scholar-Athlete teams for the 2020 Spring sports seasons.
A steady dose of scoring and a strong outburst at the end led the Waverly Post 142 Senior Sh…
This pandemic has been the Great Revealer. It's exposing so many inequities in our society, …
I sat at my desk praying about a situation I was desperately trying to change. I was determi…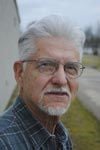 By Jim Henry
Pike's Past is a column that runs in the News Watchman every Wednesday. He has been writing for the publication since September of 1976 and is renowned for his knowledge of Pike County history. Henry frequently speaks at gatherings throughout the region to speak about history and present slide shows from his extensive collection of historical photographs.