WAVERLY- On Tuesday evening, Waverly Village Council convened for its regularly scheduled meeting.
WAVERLY- After having only a virtual option last year due to the COVID-19 pandemic, the annual Pike County Hunger Walk returned to the streets…
CHILLICOTHE- Making its way to all Pike County voters' ballots in the 2021 General Election, the Paint Valley Alcohol, Drug Addiction and Ment…
BEAVER- Thirty-one years before the American Civil War, a group met on Poplar Run in Jackson County to set the foundation of what is presently…
CHILLICOTHE – On Oct. 20, at approximately 03:36 p.m., a 2015 Freightliner
With an undefeated season on the line, the Piketon Redstreaks took care of business Friday night in Huntington Township, storming their way to…
Facing a one-win Oak Hill Oaks on the road Friday night to close out the regular portion of the 2021 high school football season, the Waverly …
PIKETON- Aaron Lapp has visited school board meetings for his local Scioto Valley Board of E…
1. More COVID-19 deaths reported by Health District
PIKETON- Does the holiday season stress you out instead of making you smile? Do you feel lik…
Note: This is a follow-up column to last week's story about working at Landmark Feed and mee…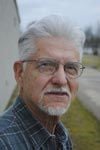 By Jim Henry
Pike's Past is a column that runs in the News Watchman every Wednesday. He has been writing for the publication since September of 1976 and is renowned for his knowledge of Pike County history. Henry frequently speaks at gatherings throughout the region to speak about history and present slide shows from his extensive collection of historical photographs.