The body of a missing Ross County man has been located beneath the Paint Creek Bridge , acco… Read more
The body of a missing Ross County man has been located beneath the Paint Creek Bridge , according to the Chillicothe Police Department. 
Could you or someone you know benefit from helpful hints about preventing falls? Have you or someone you know turned down a chance to go out with family and friends because of a concern about falling? Have you or someone you know become afraid of a favorite activity due to a fear of falling?…
Peggy Calestro and Julie Calestro-McDonald from the Ohio Humanities Council, a mother-daughter team interested in Central Ohio, including Appalachian Ohio, will present a program on Appalachian History and Culture during the Bristol Enrichment Hour from 7:30 to 8:30 p.m. in the Glenn Center.
The Scioto Valley Local School District held its district open house from 4 to 6 p.m. on Monday, August 13.
ADA — Ohio Northern University Head Football Coach Dean Paul and his staff welcomed 143 players to the first day of practice for the 2018 Ohio Northern football team on Tuesday afternoon, Aug. 7, at Dial-Roberson Stadium.
After a bit of a breather in the Verizon IndyCar schedule, Stockdale native Zach Veach is more than ready to get back on the race track.
Off to a strong start to open the 2018 golf season, the Eastern Eagles won a four-team match at Little Scioto on Monday.
Local Social is a feed of social media posts from partner businesses and organizations. To add your business, contact amontgomery@newswatchman.com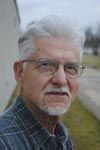 By Jim Henry
Pike's Past is a column that runs in the News Watchman every Wednesday. He has been writing for the publication since September of 1976 and is renowned for his knowledge of Pike County history. Henry frequently speaks at gatherings throughout the region to speak about history and present slide shows from his extensive collection of historical photographs.
When good people fight for freedom and peace, the rest of us should fight for them.
Gladys is 89 years old and has resided in a nursing home for over a year. We admitted her to Hospice for congestive heart failure and failure to thrive. She is a retired Licensed Practical Nurse who "loved" her profession. We both worked at Mercy Hospital in the 70s, when nurses had time to …
From the beginning of the beginning, weather and climate have affected planet Earth and humankind. The forces of nature both bless and curse our world.