A social distancing scoreboard based on GPS (Global Positioning System) data  gives Pike Cou… Read more
On Thursday, Pike County Commissioners Tony Montgomery, Blaine Beekman, and Jerry Miller declared a state of emergency in Pike County regarding the COVID-19 pandemic and partially activated the county's Emergency Operations Center (EOC).
On March 25, the Ohio Attorney General's Bureau of Criminal Investigation (BCI) assisted local authorities in executing a search warrant in Portsmouth at the office of local attorney Michael Mearan.
COLUMBUS, Ohio (AP) — An Ohio woman whose brother, mother and father died of coronavirus pleaded for people to stay at home and follow social distancing guidelines, while President Donald Trump has issued a disaster declaration for Ohio and ordered federal help for state and local recovery efforts.
As of Tuesday morning, March 31, Pike County's number of confirmed COVID-19 cases was holding at one individual, according to Matt Brewster, Health Commissioner of the Pike County General Health District.
Grayson, KY – The only head softball coach Kentucky Christian University has known is retiring. Dave Miller was hired to start the fledgling program, which saw its first season of competition during the 2014-15 academic year, is handing off the baton. It's hard to conceive a much better begi…
RIO GRANDE, Ohio - The University of Rio Grande's national search for a new men's basketball head coach ended up taking a circuitous route to where it began.
COLUMBUS — The story of how 4-star cornerback Ryan Watts got to Ohio State might be called The Anatomy of a Flip.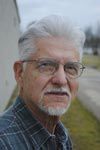 By Jim Henry
Pike's Past is a column that runs in the News Watchman every Wednesday. He has been writing for the publication since September of 1976 and is renowned for his knowledge of Pike County history. Henry frequently speaks at gatherings throughout the region to speak about history and present slide shows from his extensive collection of historical photographs.
Wilma was in her late 80s when referred to hospice for renal failure. I could tell by the way she looked at me that her trust had to be earned. She admitted, "I've been alone and depressed much of my life. I've never had any real friends. I've always been a loner. When three or four people w…
I'm revisiting my friend and brother in Christ, Jim, this week. A few months ago I wrote a two-part series about Jim. Jim was 88 when he enrolled in hospice with end-stage heart failure. One day I asked Jim how he was doing and he replied, "My case is cracked, my strings are broken and I'm o…