By Julie Billings/News Watchman Sports Editor
By Julie Billings/News Watchman Sports Editor
If you lived in the time period of 1935 to 1962, you will probably remember these stamps.
Surrounded by Pike State Forest, Pike Lake State Park in Bainbridge has 587 acres of forest with a small lake to explore. You can picnic here.…
Gulf Shores, Alabama- For the Men's 5,000 Meter Preliminary races on Thursday night there were three heat races. Hunter Hoover of Shawnee Stat…
KANSAS CITY, Mo. – University of Rio Grande freshman shortstop Caitlyn Brisker and junior outfielder Taylor Webb have been named to the 2021 N…
Southern Ohio is moving towards summer. The days have been hot, and rain has been falling. Humid is a term often reserved to describe the sult…
LOUISVILLE, Ky. – University of Rio Grande junior outfielder Taylor Webb is among 37 student…
All-Southern Ohio Conference Baseball Teams 2021
From the Wednesday, Nov. 8, 1973 edition of the Waverly News ...
All-SOC Division I Softball 2021
Introducing KEITH BYARS - Ohio State University - Running Back, 1982-85 ...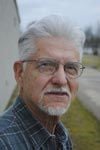 By Jim Henry
Pike's Past is a column that runs in the News Watchman every Wednesday. He has been writing for the publication since September of 1976 and is renowned for his knowledge of Pike County history. Henry frequently speaks at gatherings throughout the region to speak about history and present slide shows from his extensive collection of historical photographs.