(Editor's Note: The FDA has added many more harmful hand sanitizers to their list since we ran the warning story from the Ohio Department of Health several days ago. Make sure to continue checking the link to the FDA site in this story as they add more hand sanitizers to the list.)
Update: The FDA has added many more harmful hand sanitizers to their list since this story was published. Make sure to continue checking the l…
Darkness will no longer bring an end to a softball game played at Beaver's First National Bank Park.
A historic map of Pike County is now back in its place on the wall of the Pike County Courthouse after being gone for a time for restoration.
It's a staple in school cafeterias across the nation and can seemingly be bought at every store serving any sort of dairy products.
Adapting to changes in the midst of a pandemic has been the name of the game, and the Pike County library system is no exception.
As of Tuesday afternoon, Pike County has had a total of 31 reported COVID-19 cases, according to the Pike County General Health District.
Adena Health System Chief Clinical Officer (CCO) Kirk Tucker, MD, has been on the frontlines of the system's Coronavirus efforts from Day One,…
The Village of Piketon has received a grant from the Ohio Department of Natural Resources (O…
Pike County Sheriff's deputies were dispatched in reference to a stabbing on Saturday, accor…
The average price of gasoline across South Central Ohio is five cents higher this week at $2…
Ron and Patricia Kirkendall of Waverly would like to announce that their daughter, Dr. Lisa …
This time 1957 was a pivotal year for me. I had reported to my first ship U.S.S. Bache DDE 4…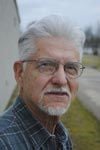 By Jim Henry
Pike's Past is a column that runs in the News Watchman every Wednesday. He has been writing for the publication since September of 1976 and is renowned for his knowledge of Pike County history. Henry frequently speaks at gatherings throughout the region to speak about history and present slide shows from his extensive collection of historical photographs.