From the May 16, 1973 edition of the Waverly News ...
My parents' influence as well as their support always made nature an acceptable pursuit. Dad, a country boy, regaled us with stories based on …
In a year where the emergence of the coronavirus now known as COVID-19 has taken so much away, the Waverly Lady Tigers had a unique opportunit…
From the Wednesday, May 2, 1973, Waverly News and Republican Herald ...
When most people think of the first-class dining experience that can be seen on cooking shows, it seems to be more of an idea than a reality. …
COLUMBUS, Ohio – It is with deep regret that the announcement is made of the death of Natural Resource Officer Jason Lagore who died while res…
Tournament play has come to an end for the Eastern Lady Eagles and the Western Lady Indians, as both squads suffered sectional final road loss…
On Tuesday, Pike County Highway Department trucks were busy shifting salt from the rented ov…
The Pike Pet Pals organization has recently received a $5,000 grant from Two Mauds for the p…
It was a fast start and a strong start for the Piketon Redstreaks Monday evening as they dom…
Pike County, Ohio — As part of the nation's largest youth development and youth mentoring or…
CHILLICOTHE, OH (Feb. 23, 2021) – The American College of Surgeons (ACS) Commission on Cance…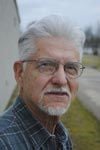 By Jim Henry
Pike's Past is a column that runs in the News Watchman every Wednesday. He has been writing for the publication since September of 1976 and is renowned for his knowledge of Pike County history. Henry frequently speaks at gatherings throughout the region to speak about history and present slide shows from his extensive collection of historical photographs.