According to an update from the Pike County General Health District, satellite imagery taken… Read more
The USDA Animal and Plant Health Inspection Service (USDA-Aphis), along with the Ohio Department of Agriculture (ODA) has confirmed Sudden Oak Death in Ohio, according to a recent news release from the Ohio Department of Agriculture.
A three-vehicle crash on U.S. Route 23 near milepost 1 in Ross County on Thursday resulted in injuries.
The U.S. Department of Agriculture (USDA) Distance Learning and Telemedicine (DLT) program has awarded two grants to organizations focusing on opioid misuse treatment, prevention and recovery services in Appalachian Ohio.
A new barn for rabbits, chickens, lambs and goats will be completed and ready this week for use by Pike County 4-H members during the Pike County Fair.
"Coach, people were trying to give us money. Why?"
CHICAGO – Ohio State's defense allowed a staggering number of big plays last season and the hope is that different coaches, new schemes and a different attitude will change that this football season.
CHICAGO – Retiring commissioner Jim Delany gave his farewell address and seven of the Big Ten's coaches, including Ohio State's Ryan Day, talked about their teams' prospects in the upcoming season on Day One of the Big Ten football media days on Thursday.
Local Social is a feed of social media posts from partner businesses and organizations. To add your business, contact amontgomery@newswatchman.com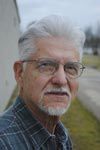 By Jim Henry
Pike's Past is a column that runs in the News Watchman every Wednesday. He has been writing for the publication since September of 1976 and is renowned for his knowledge of Pike County history. Henry frequently speaks at gatherings throughout the region to speak about history and present slide shows from his extensive collection of historical photographs.
Everybody's looking at China. The roller coaster trade negotiations conducted over recent weeks — coupled with mounting concerns over emerging technologies — have underscored the looming presence the Asian superpower plays on the global stage of international relations and in the development…
It is great when local businesses and organizations partner together to make things happen in southeastern Ohio. An example of this is a recent partnership between Way Farms, Adena Health System, and the Pike County Local Foods Group.
Southern Ohio Will Benefit From House Bill 6