The Ohio State Highway Patrol (OSP) is seeking a solution to an increase in fatal crashes in… Read more
Forty-two troopers graduated on Friday as the Ohio State Highway Patrol's 166th Academy Class.
Winter can put a damper on driving conditions, especially when snow and ice are involved. Hazardous storms and inclement weather are a factor in more than half a million crashes and more than 2,000 road deaths every winter, according to research from the AAA Foundation for Traffic Safety. AA…
A suspect in a murder committed in December appeared in the Pike County Court of Common Pleas on Wednesday for a pre-trial hearing.
On Monday, Jan. 13, several local law enforcement agencies were involved in a vehicle pursuit after a suspect failed to stop during a traffic stop on US 23 near Three Locks Road in Ross County.
I want to tell you the story of one whom I consider a local legend.
Grayson, KY – The Kentucky Christian University Athletic Department is proud to announce the first Hall of Fame class in its illustrious sports history. The 2019 Class is comprised of six distinguished members of the KCU athletic family.
In a low-scoring Friday night SVC basketball game, the Redstreaks found a third quarter spark to ignite their offense en route to a 52-25 triumph over the visiting Westfall Mustangs.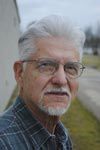 By Jim Henry
Pike's Past is a column that runs in the News Watchman every Wednesday. He has been writing for the publication since September of 1976 and is renowned for his knowledge of Pike County history. Henry frequently speaks at gatherings throughout the region to speak about history and present slide shows from his extensive collection of historical photographs.
I want to tell you the story of one whom I consider a local legend.
I have never written much about my dad's side of the family, the Osbornes. These stories were told to me by my grandmother, Eva Osborne Weinrich, and my dad, Wilder Osborne Weinrich. They heard the stories from my great grandfather, Edward Tunsil Osborne, who was born on September 12, 1858, …
Have I benefited from nepotism and cronyism? Sure. But at least I feel guilty about it.