On Wednesday, as a result of an Ohio Supreme Court decision, reporters were allowed to revie… Read more
Waverly City Schools are among 39 Ohio employers and one employer in West Viriginia to receive grants from the Ohio Bureau of Workers' Compensation (BWC).
A 17-year-old male from Columbus has been missing since May 1 and the National Center for Missing and Exploited Children (NCMEC) is seeking help in locating him.
A juvenile is in custody after allegedly threatening a Waverly football game, Pike County Sheriff Charles Reader reports.
A woman lost her life as a result of a crash on Prussia Road on Thursday evening.
They may bend, but they don't seem to break.
A youthful Waverly soccer team enjoyed a night of Southern Ohio Conference Division II success Tuesday evening, as the Tigers scored early and often in their 6-1 triumph over the visiting Portsmouth West Senators.
For the Waverly Lady Tigers, Tuesday night was an opportunity to spread the scoring wealth.
Local Social is a feed of social media posts from partner businesses and organizations. To add your business, contact amontgomery@newswatchman.com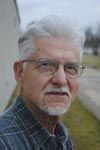 By Jim Henry
Pike's Past is a column that runs in the News Watchman every Wednesday. He has been writing for the publication since September of 1976 and is renowned for his knowledge of Pike County history. Henry frequently speaks at gatherings throughout the region to speak about history and present slide shows from his extensive collection of historical photographs.
Over recent years, I have seen our country become increasingly guilty of a bad habit. Thanks to today's bloated bureaucracy, which is a far cry from the lean, limited government laid out in the Constitution, We the People have begun to look to government more and more for the answers to our …
Friday, September 14, 2018