WAVERLY- After his son went before the Pike County Court of Common Pleas on Monday, George "Billy" Wagner III followed suit on Thursday.
CHILLICOTHE– Effective Wednesday, Sept. 15, Adena Health System is rescheduling its elective surgical procedures for a later date that require…
COLUMBUS- It was not the outcome Ohio State was looking for its football home opener last Saturday, but still a memorable day for several form…
WAVERLY- Funding the demolition of the Greenbaum building has been a lengthy process for the Village of Waverly, but two developments this wee…
BEAVER- Following suit with Waverly City Schools, the Eastern Local School District will not have classes to begin this week.
WAVERLY- A bill in Columbus could play a role in Pike County and its ongoing situation with finding places for its inmates.
PIKETON REDSTREAKS @ Valley: 62-36 win, improving to 3-0 — Friday, Sept. 3, 2021
1. Additional COVID-19 related deaths reported in Pike County
CHILLICOTHE- The following construction projects are anticipated to affect highways in Pike …
PIKETON– Work on a project to improve safety at the intersection on S.R. 32 and Shyville Roa…
PEBBLE TOWNSHIP- On Wednesday, Sept. 15 at 8 p.m., the Portsmouth Post of the Ohio State Hig…
PRESTONSBURG, Ky. - The University of Rio Grande men's golf team posted a sixth place finish…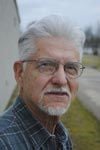 By Jim Henry
Pike's Past is a column that runs in the News Watchman every Wednesday. He has been writing for the publication since September of 1976 and is renowned for his knowledge of Pike County history. Henry frequently speaks at gatherings throughout the region to speak about history and present slide shows from his extensive collection of historical photographs.